Acrylic Hexagon Place Name Card - Keyring white
---
{{item.currency}}
{{pricing}}
---
---
{{item.currency}}
{{pricing}}
{{item.currency}} {{item.normalPrice}}
---
{{item.currency}} {{pricing}} - Out of Stock

Acrylic Hexagon Place Name Card - Keyring white
Size : 5cm (w) x 4,5cm (h)
* Silver ring included
** The vinly can be done in any colour you prefer. Please enquire about colour options and pricings.
*** Price quoted is on solid colour
**** Wooden block can be hired for an additional R5
PLEASE NOTE THAT WE HAVE A MINIMUM ORDER QUANTITY OF 20
** Orders can be sent to you via Postnet for R100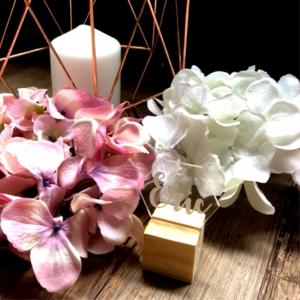 Our Acrylic is available in a big variety of colours. Clear, Solid colours, Frost Colours & Mirror Metallics Colours.
Below a few colour options. Please enquire about your preffered colour