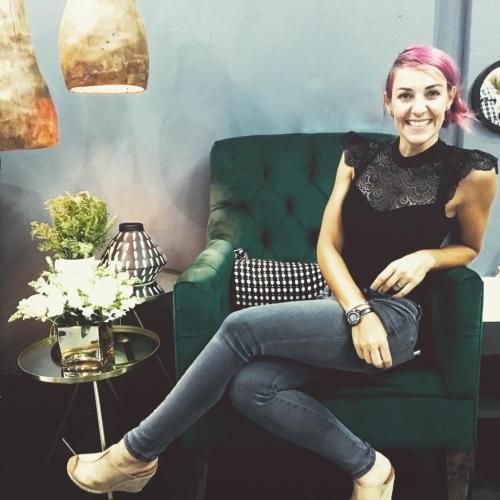 Luzanne started Making Memories Events & Décor in 2012 with one goal in mind : be a trendsetter and to deliver incredible events.
She has worked in the industry after completing her diploma in Wedding Planning from SA School of Weddings. Based in Johannesburg - Luzanne is a people-person and a dynamic events planner. She is a fastidious organizer, clued up and well connected – perfectly placed to give you professional advice.
We offer individually designed events to suit each client's varying needs and we are inspired by your imagination. We work with a dedicated team of professionals who are flexible, creative and innovative in planning and attention to detail. We offer continuous support in order to achieve each clients' ultimate event be it a wedding, private party, corporate event, or or just a special get together. We will go above and beyond your expectations by fusing together meticulous planning, creative ideas, dedication and passion to plan your special day.
If it's your wedding day it is the biggest day of your life, and it requires an astonishing level of imagination and attention to detail. We have the creativity and dedication required to ensure your special day is unforgettable.
And if it's corporate your are looking for, whether you're showcasing a new product to the world, rewarding your top employees or cutting the ribbon to open a new flagship store, our corporate events are guaranteed to impress even the most high caliber attendees. We create product and store launches that are perfectly aligned with your brand message, designed to wow the crowds and get people talking,
We can transform any corporate event into a truly unique occasion. Have your black ties and cocktail dresses handy for our truly exceptional gala dinners for a glittering combination of high-end entertainment and world-class cuisine.
We stand by our promise of delivering a completely unique weddings, handcrafted with just the right amount of love, attention to detail and passion, to ensure that your big day is everything you have ever dreamed it would be. With our network of skilled, experienced and creative wedding industry friends, we can ensure that your wedding leaves a long-lasting impression on each and every guest and of course creates irreplaceable memories to cherish for a lifetime.
We ensure you it is all about planning for perfection and Making It Uniquely Yours
Here are some fun facts about me
My favourite flower : Tulips
My addiction : My husband, chocolate & travelling
The love of my life : Obviously my husband, my soulmate and my ironman - and then our furry child - Gucci ( our minature toy pom ) She does make her appearance every now and then on our social media
My favourite place: In my husbands arms - and also Sanxeno in Spain
My life motto: One life live it !
Why do I have funky hair : Life is too short for boring hair
_________________________________________________________
Proudly we have done work for :